Jeremy Gillespie and Steven Kostanski the creators of "The Void"!!!



Jeremy and Steven went over:
- Boston Underground Film Fest
- troubles making The Void
- monsters/creatures
- Lovecraft
- Fast and the Furious movies
- tons more so check it out!!!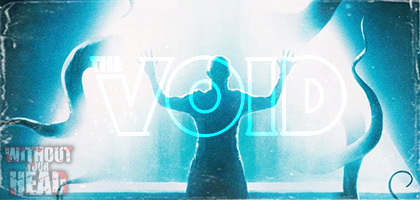 The Headless Crew then went over:
- nicknames for Seth
- the new "IT"
- "Child Eater"
- review of "Kong: Skull Island"
- review of "Devil's Candy"
- "Life"
- "Annabelle Creation"
- "Big Trouble In Little China" board game
- The Pinhead experience coming to "Mad Monster Arizona"
- much more listen up kiddies!

Music of the month InAeona supplied the tunes!
Tracks for this podcast -
"Without Your Head" by Strange Nocturnal
"Time To Go" and "Empty Now" by "InAeona"

Please help keep WYH running!

Please SUBSCRIBE and rate on iTunes:
itunes.apple.com/us/podcast/wyh/id212039902
Podcast feed please SUBSCRIBE:
feeds.feedburner.com/Wyh
Subscribe in Google Play:
Join in the fun at:
www.facebook.com/groups/withoutyourheadhorror