We are very excited to announce that the programmers at Fantasia Film Festival have discovered a lost print of legendary director George Mihalka's 1985 film, THE BLUE MAN (a.k.a. ETERNAL EVIL), deep in the vaults of the CINEMATHEQUE QUEBECOISE.

This could well be the last print available of this film and we are proudly projecting it in glorious 35mm, exclusively for Montreal fans to enjoy. This special presentation will be accompanied by a Q & A with the director himself.

George Mihalka is renowned for his masterful directorial range tackling everything from drama to comedy to horror in theatrical features and television, both in English and in French. His films La Florida (1993), L'Homme Ideal (1996), and Les Boys 4 (2005) were major box office successes in Quebec. His hit TV series Scoop (1992-93) and Omerta (1999) were immensely popular. George's vast filmography has been honored with over 50 nominations and awards in Canada, the United States, and around the world. His debut feature, My Bloody Valentine (1981) is widely considered a milestone in horror movie history.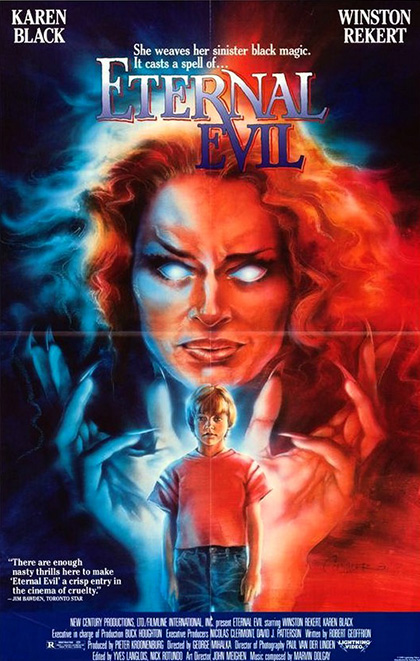 Listen to a special interview with George Mihalka this weekend right here on Without Your Head!