Ben "Petyr" Fransham and Jonny "Deacon" Brugh of the cult classic What We Do in the Shadows tonight 9PM EST / 6PM PST!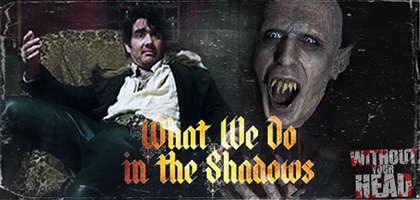 Call in to the Headless Hotline and talk horror with us 1 508 413 3144 or via Skype WithoutYourHead!

Listen Here!

Live via Tune In Radio

Chat Live via Facebook:
WYH Facebook

Music of the month Mutant Reavers supplying the tunes!