Legendary director and producer William Lustig of cult classics #Maniac and the Maniac Cop franchise. Upcoming director Seb Godin of Melting Man Films! Filmmakers and stars of The Endless Justin Benson & Aaron Moorhead! A night of maniacs, cults and slime!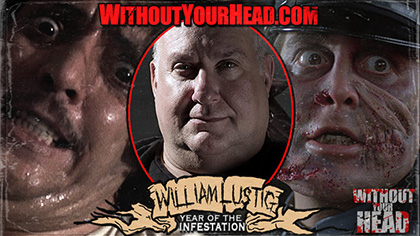 William Lustig opened the show:
- Maniac Cop franchise
- Maniac
- Larry Cohen
- Joe Spinell
- Tom Savini
- Siskel and Ebert's review
- Maniac remake
- Maniac Cop remake and much more!

Buy Maniac on Blu-Ray


Buy Maniac Cop on Blu-Ray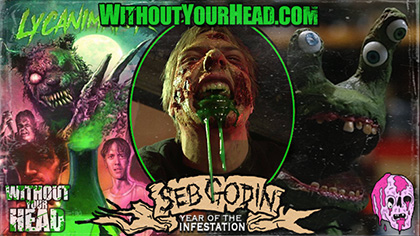 Seb Godin returned (1:15:00)!
- Making Lycanimator
- upcoming Slimoids
- making of a mummy movie
- tiny monster films
- slimy monsters and more!

But Lycanimator the novelization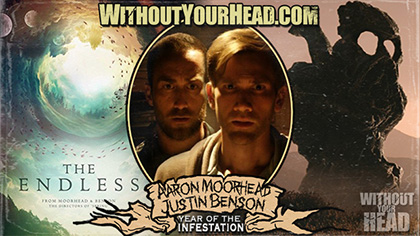 Nasty Neal and Troy went over the horror news including:
- upcoming horror movies to Netflix, Hulu and Shudder
- Solo review
- Pet Semetary remake
- favorite fathers in horror
- ranking the seasons of American Horror Story and more!

Filmmakers and stars of The Endless Justin Benson & Aaron Moorhead finished out the show (2:49:00)
- their 3rd feature The Endless
- cults
- screening this weekend at The Brattle in the Boston area
- Lovecraft
- Rotten Tomatoes ranking The Endless #1 and more!
- see The Endless June 26th on VOD, DVD or BluRay!

Buy The Endless on DVD or Blu-Ray



[ Anchor.FM ] [ Spotify ] [ YouTube ] [ iTunes ] [ Stitcher ]
[ Google Play ] [ Radio Public ] [ Pocket Casts ] [ RSS ]
Subscribe to the
Without Your Head
newsletter to receive weekly updates on our schedule, guests and more!
Music of the month
The Creepshow
supplying the tunes!
Tracks for this podcast -
Our new theme song by
The Tomb of Nick Cage
"Born to Lose", "Sticks and Stones" and "Sleep Tight" by
The Creepshow
!
Join in the fun at:
www.facebook.com/groups/withoutyourheadhorror
Subscribe to
Youtube.com/WithoutYourHead
Follow us on Twitter @WithoutYourHead
Follow us on Instagram @WithoutYourHead
Rent Maniac on VOD
Buy Maniac 2 Cop on Blu-Ray
Buy Maniac 3 Cop on Blu-Ray