Maria Olsen of current Christmas horror movies Shudder's "All The Creatures Were Stirring" and "Krampus Origins"! Also joining us the iconic Michael Ironside!



Michael Ironside opened the show!
- background in acting and being a film fan
- working on "Scanners" with David Cronenberg
- "Turbo Kid" and Munro Chambers
- much more including his new film "The Harrowing"!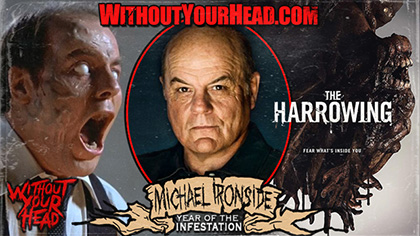 Maria Olsen closed the show!
- growing up a movie fan
- favorite horror movies
- playing a Nun in "Krampus Origins"
- "All The Creatures Were Stirring" now on Shudder
- her upcoming movies and more!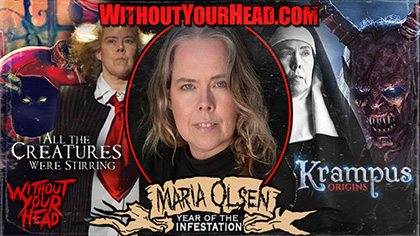 Neal and Troy went over:
- "Hellboy" trailer review
- "MIB" trailer review
- new movies coming to Hulu and Netflix
- "Critters" coming to SyFy
- next season of "The Walking Dead"
- "The Terror" returning and more!


[ Anchor.FM ] [ Spotify ] [ YouTube ] [ iTunes ] [ Stitcher ]
[ Google Play ] [ Radio Public ] [ Pocket Casts ] [ RSS ]
Subscribe to the
Without Your Head
newsletter to receive weekly updates on our schedule, guests and more!
Tracks for this podcast -
Our new theme song by
The Tomb of Nick Cage
"Dragonfly" and "The Grinch" by Music of the Month
Small Town Titans
!
Join in the fun at:
www.facebook.com/groups/withoutyourheadhorror
Subscribe to
Youtube.com/WithoutYourHead
Follow us on Twitter @WithoutYourHead
Follow us on Instagram @WithoutYourHead