Nicki Ledermann makeup head on "Joker" and Martin Scorsese's "The Irishman"! Kelli Maroney legendary "final girl" of classic 80s horror films "Chopping Mall" and "Night of the Comet" telling us about "The Totally Rad Halloween Slash Tacular" presented by Midnight Pulp!



Kelli Maroney opened the show!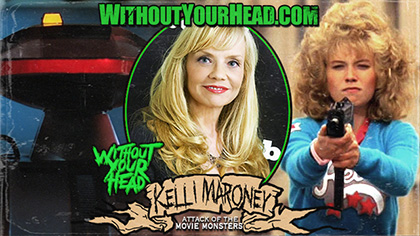 Finished off the show with Nicki Ledermann!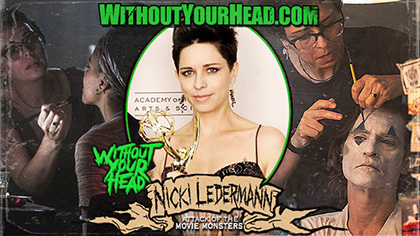 [ Anchor.FM ] [ Spotify ] [ YouTube ] [ iTunes ] [ Stitcher ]
[ Google Play ] [ Radio Public ] [ Pocket Casts ] [ RSS ]
Subscribe to the
Without Your Head
newsletter to receive weekly updates on our schedule, guests and more!
Tracks for this podcast -
Our new theme song by
The Tomb of Nick Cage
"Let's Kill The Prom Queen" by Music of the Month
B-movie Monsters
!
Join in the fun at:
www.facebook.com/groups/withoutyourheadhorror
Subscribe to
Youtube.com/WithoutYourHead
Follow us on Twitter @WithoutYourHead
Follow us on Instagram @WithoutYourHead