Slasher Month continues with the return of Bob Elmore "Leatherface" of "Texas Chainsaw Massacre 2"! Jacob Grim and Sal Hernandez the creators of "Deviant Behavior"! Veteran film distributor Jonathan Miller creator of the new streaming site Ovid.tv specializing in independent arthouse, documentary and foreign films!



Bob Elmore opened the show!
- catching up with Bob
- being a stung man
- injuries
- taking car bumps
- fire
- "Dr. Giggles"
- "Leatherface"
- "Texas Chainsaw Massacre 2"
- Bill Johnson
- Bill Moseley
- conventions and more!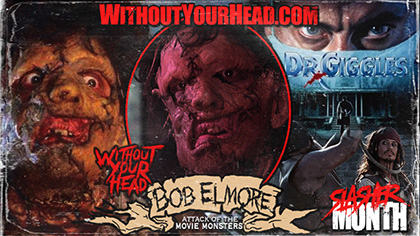 Jacob Grimm and Sal Hernandez returned!
- their new film "Deviant Behavior" available now!
- Texas film scene
- Ed Guinn
- John Dugan
- "Texas Chainsaw Massacre"
- "Dreadtime Stories"
- horror music
- upcoming projects and more!
STXMedia.net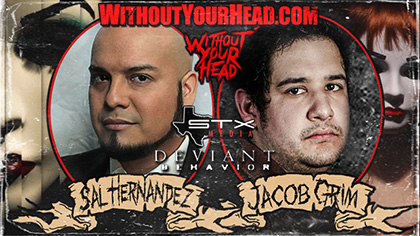 Jonathan Miller creator of Ovid.tv finished the show!
- what is independent film?
- changes in the industry over 40 years
- film festivals
- rise of streaming sites and more!
- Check out Ovid.tv today for a free 7 day trial!
Ovid.tv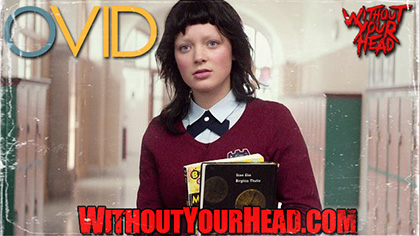 [ Anchor.FM ] [ Spotify ] [ YouTube ] [ iTunes ] [ Stitcher ]
[ Google Play ] [ Radio Public ] [ Pocket Casts ] [ RSS ]
Subscribe to the
Without Your Head
newsletter to receive weekly updates on our schedule, guests and more!
Tracks for this podcast -
Original theme song by
The Tomb of Nick Cage
and "Chainsaw Hand", "Slaughterhouse Romance", "I Gave My Heart To Frankenhooker" and "The Revenant" by Music of the Month
The Bad Whoremoans
!
Join in the fun at:
www.facebook.com/groups/withoutyourheadhorror
Subscribe to
Youtube.com/WithoutYourHead
Follow us on Twitter @WithoutYourHead
Follow us on Instagram @WithoutYourHead