Mark Jones writer and director of "Leprechaun"! Larry Fessenden talking his newest movie the modern Frankenstein "Depraved"! Seb Godin talks with us about his new film "Blood Rites of the Vampyr"!



Mark Jones opened the show!
- where the idea of "Leprechaun" came from
- Warwick Davis
- the sequels
- Jennifer Aniston
- "Rumplestiltskin"
- William Sachs
- Sadie Katz
- ideas for "Vamprichaun" and much more!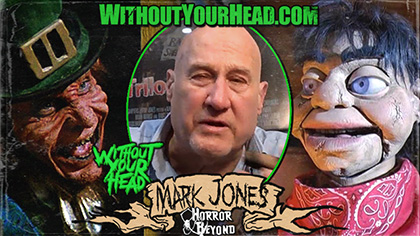 Larry Fessenden joined us!
- his new film "Depraved"
- "Frankenstein"
- the horror genre
- Shudder
- Jenn Wexler
- acting vs directing and more!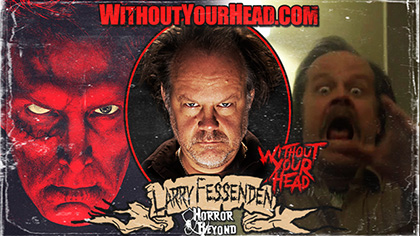 Seb Godin returned!
- his newest film "Blood Rites of the Vampyr"
- vampire movies
- the style he was aiming for
- how quarantine has affected everything and more!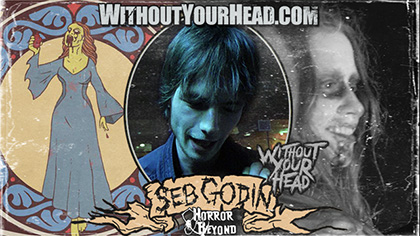 Neal and Troy finished out the show:
- memories of Dieter Laser who just passed away
- sword and sorcery movies
- upcoming guests and more!



[ Anchor.FM ] [ Spotify ] [ YouTube ] [ iTunes ] [ Stitcher ]
[ Google Play ] [ Radio Public ] [ Pocket Casts ] [ RSS ]
Subscribe to the
Without Your Head
newsletter to receive weekly updates on our schedule, guests and more!
Tracks for this podcast -
Original theme by
The Tomb of Nick Cage
and "The Witch", "Beyond Imagination" and "A Case For Homicide" by Music of the Month
Blackfrog
Join in the fun at:
www.facebook.com/groups/withoutyourheadhorror
Subscribe to
Youtube.com/WithoutYourHead
Follow us on Twitter @WithoutYourHead
Follow us on Instagram @WithoutYourHead