Without Your Head's cast and crew interview with the people behind THE DARK OFFERINGS!



Videocast version


Marcus Slabine (Co-Writer/Director/Producer)
Elizabeth Piper S (Co-Writer/Producer/Lead who plays Sophia Hapgood)
Clifton Dunn (Actor who plays Jeff Greenwood)
Paul Sheehan (Actor who plays Connor McCloud)
Lydia Kalmen (Actress who plays Emily Smith)
Terry Alexander (Actor who plays Dr. Mantis Toboggan)
Benjamin Frankenberg (Actor who plays James Hapgood)
Eileen Dietz (Actress who plays Emily's Mother/Demon Voices)

Hosted by Nasty Neal and Treacherous Trista (Echoes of Fear)!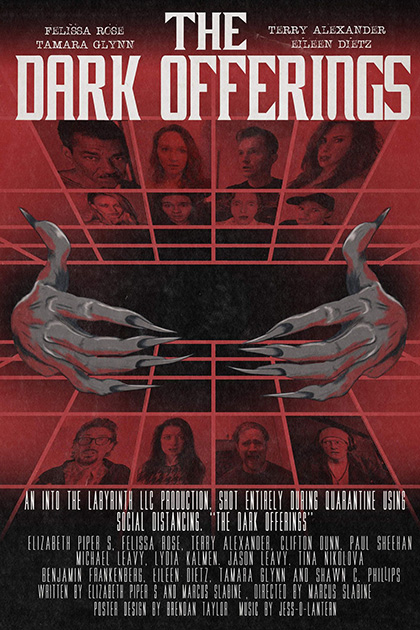 [ Anchor.FM ] [ Spotify ] [ YouTube ] [ iTunes ] [ Stitcher ]
[ Google Play ] [ Radio Public ] [ Pocket Casts ] [ RSS ]
Subscribe to the
Without Your Head
newsletter to receive weekly updates on our schedule, guests and more!
Tracks for this podcast -
Original theme by
The Tomb of Nick Cage
Join in the fun at:
www.facebook.com/groups/withoutyourheadhorror
Subscribe to
Youtube.com/WithoutYourHead
Follow us on Twitter @WithoutYourHead
Follow us on Instagram @WithoutYourHead