Curious Transmissions
Episode 008 Part 1
Guest: StormMiguel Florez (Filmmaker/Musician)
Date: August 01, 2020



Part One: STUF-O-RAMA Episode
Hosts Mari & Rob and the Curious Transmission Panel (Julia, Laura, Alyssa) speak with StormMiguel Florez director of the documentary "The Whistle", which is currently on the Virtual Film Festival Circuit.

"The Whistle," - A 45 year old Latinx trans man, director StormMiguel Florez returns to his birthplace - Albuquerque, New Mexico - in search of the origin of a secret lesbian code he learned when he identified as a teenage lesbian in the 80s.

StormMiguel Florez Webpage.
stormflorez.com

Film: The Whistle (Documentary)
stormflorez.com/the-whistle

Film: Major! (Documentary)
missmajorfilm.com

Show Theme: "Stranger in a Dream"
Artist: Jessy Jamz
To hear more from Jessy Jamz: soundcloud.com/jessyjamz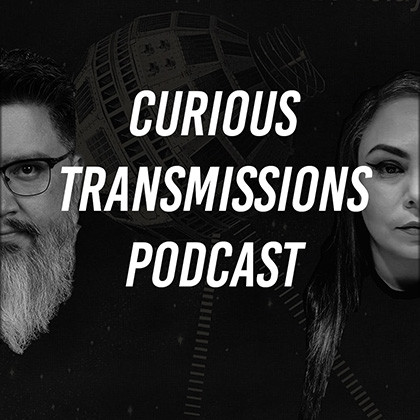 Curious Transmissions
Hosted by Mari & Rob
A podcast about things that we are all curious about: ghost stories, folklore, history, curiosities, and culture with a twist of film and TV.


[ Anchor.FM ] [ Spotify ] [ YouTube ]
[ Facebook ] [ Group ] [ RSS ]
Instagram
@curioustransmissions
Without Your Head Network
Subscribe to the
Without Your Head
newsletter to receive weekly updates on our schedule, guests and more!
Join the Network Group at:
www.facebook.com/groups/withoutyourheadhorror
Follow us on Twitter @WithoutYourHead
Follow us on Instagram @WithoutYourHead