Curious Transmissions
Episode 009 Part 1
Guest: Nasty Neal & Treacherous Trista (Without Your Head Podcast Hosts)
Date: August 09, 2020



Part One:
Hosts Mari & Rob speak with Nasty Neal & Treacherous Trista, Podcast Hosts of the Without Your Head Podcast, about UFOs, Unsolved Mysteries, Pyramids around the world, The Oceans including the Giant Blue Hole and the Bermuda Triangle.

Without Your Head Podcast Webpage.
withoutyourhead.com

IMDB: Trista Robinson
www.imdb.com/name/nm3199188

IMDB: Neal Jones
wwww.imdb.com/name/nm3199188ww.imdb.com/name/nm5516273

Show Theme: "Stranger in a Dream"
Artist: Jessy Jamz
To hear more from Jessy Jamz: soundcloud.com/jessyjamz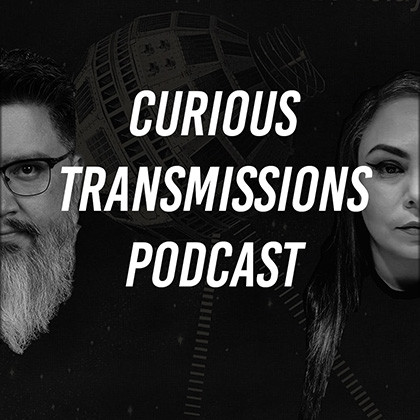 Curious Transmissions
Hosted by Mari & Rob
A podcast about things that we are all curious about: ghost stories, folklore, history, curiosities, and culture with a twist of film and TV.


[ Anchor.FM ] [ Spotify ] [ YouTube ]
[ Facebook ] [ Group ] [ RSS ]
Instagram
@curioustransmissions
Without Your Head Network
Subscribe to the
Without Your Head
newsletter to receive weekly updates on our schedule, guests and more!
Join the Network Group at:
www.facebook.com/groups/withoutyourheadhorror
Follow us on Twitter @WithoutYourHead
Follow us on Instagram @WithoutYourHead