Vol 2 Episode 003
January 16, 2021



Videocast


1st of the Minute News:

1. Patrick Gleason is stormbreaking! Spider-Man #55 "Webheads"

2. Carlos talks Future State and Red X

3. Roland Getting Savage Chris Claremont's new read!

4. Richard is hunting Pros and Cons of online and LCS


Comic Book Wednesday:
What about next Week Jan 20, 2021?

CBW (Comic Book Wednesday) Hot Comics
Rob Picks
1. I BREATHED A BODY #1 ANDY MACDONALD CVR - Aftershock Comics
2. RAIN LIKE HAMMERS #1 (OF 5) (MR) - Image Comics
3. KILLADELPHIA #12 CVR B MCFARLANE (MR) - Image Comics
4. KING IN BLACK #3 (OF 5) - Marvel Comics
5. DAREDEVIL #25 2ND PTG VAR - Marvel Comics

Quick Notes:
Part 2 Electric ...
Mandala Effect and The Fifth Element
WandaVision
DarkHawk 30th Anniversary
Look at my Stache

Join us on Facebook: facebook.com/RippedComicsPodcast

Listen on Anchor: anchor.fm/rippedcomicspodcast

Shows theme song: "Space Cadet Glow"
Artist: Jessy Jamz
To hear more of Jessy Jamz: soundcloud.com/jessyjamz

Part of the Without Your Head Podcast Network! www.WithoutYourHead.com Subscribe to the Without Your Head Podcast newsletter to receive semi-weekly updates on our schedule, guests and more!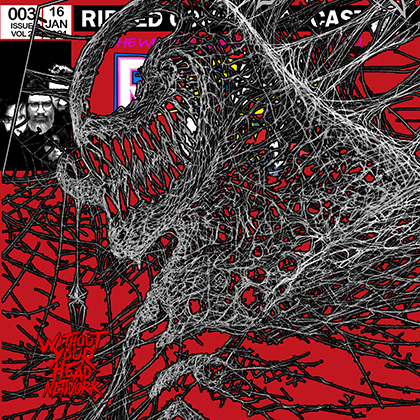 Ripped Comics Podcast
Hosted by Rob, Rol, Rich, Mari & Carlos.
A Podcast about what we love and hate about Comic Books. We examine the History, Comic Book Wednesday, Hot Comics and Comic Book News. We also look at the trends in the Buying, Selling and Trading of Comic Books from the Prehistoric Days, Golden Age, Modern Age and Future State (silver, bronze, copper, etc).

Regular Episodes available Sunday and CBW (Comic Book Wednesday) Episode on Wednesday.

anchor: anchor.fm/rippedcomicspodcast
Facebook: facebook.com/RippedComicsPodcast
Twitter: @ripped_comics
Instagram: instagram.com/rippedcomicspodcast
Subscribe to: youtube.com