"You Are Not My Mother"
review by Diablo Joe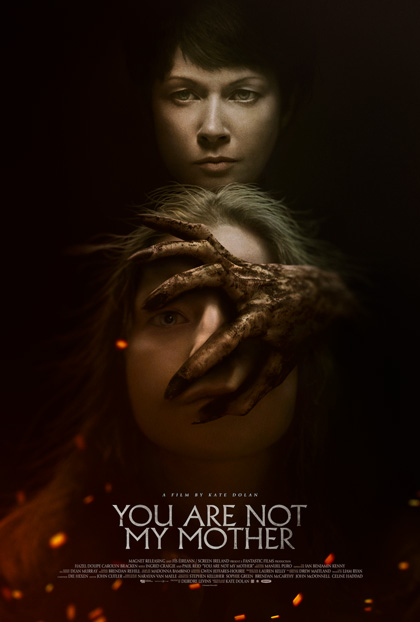 "You Are Not My Mother"

Terrifying, often emotionally wrenching, and a showcase for some intensely potent acting, Irish folk horror film "You Are Not My Mother," coming from Magnet Releasing, is a breathtakingly assured sophomore feature from writer/director Kate Dolan. A mediation on motherhood, family, and mental health, the movie deftly examines these themes via Irish Celtic folklore and Halloween's pagan ancestor, Samhain.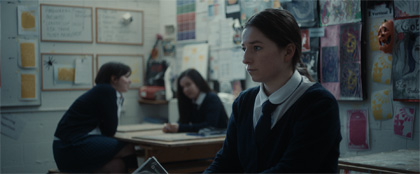 Young Charlotte's mother, Angela, a woman struggling with mental health issues, goes missing, leaving her car empty in a field off the road. When she reappears shortly after that, Angela's behavior is even more extreme and erratic. She seems menacingly focused on her daughter and dangerously distrustful of Char's uncle Aaron and grandmother Rita. Is Char's mom just spiraling deeper away from sanity, or is there something darker and more devious about Angela that has mysterious ties to Char's childhood?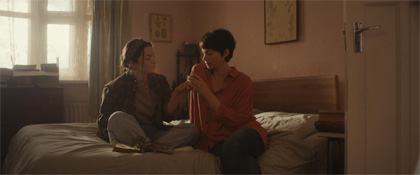 "You Are Not My Mother" is, along with the equally outstanding "Hellbender," the second recent film that emphasizes the push and pull relationship of a mother and daughter via a folk horror milieu. But unlike that picture, Dolan's film presents a maternal role that is a decidedly broken thing. Char's mother is far from the protector. If anything, Angela's daughter is the keeper and minder of the family, as is too often the case where a parental figure falls short in the traditional duties.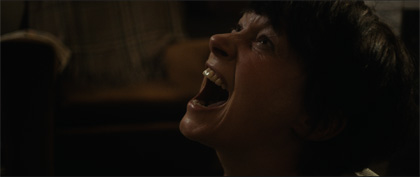 However, the most tangible way this film aligns with the Adams's indie masterpiece is that it is a supremely successful female-centric picture. "You Are Not My Mother" is a film filled with well-drawn, diverse women characters. Char is intelligent, resourceful, and, even as Angela's behavior twists in ever-more threatening ways, devoted to the memory of the mother she once cherished. As she struggles at home, the village opinion—even before her mother's mysterious disappearance—as odd makes her an outcast among her peers. And how the community shuns and shames Angela (and as a result, her daughter) speaks volumes on how society often treats women who it deems "troubled" or "difficult." And while the male characters are few, with Aaron being the most prominent, the film never attempts to demonize them singularly. It's the community as a whole that takes issue with Char's family and her mother's behavior.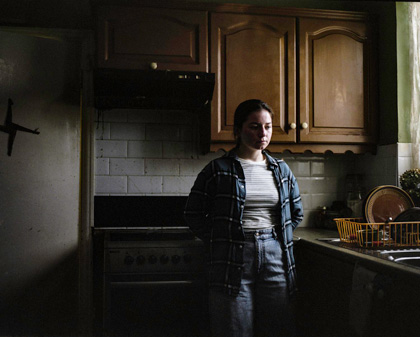 No matter how strong Dolan has written these characters on the page, the film would not be as successful without its impressive cast. Hazel Doup is simply splendid as Char. With her large, expressive eyes and gentle features, Doup communicates the full palette of Char's emotions and thoughts with startlingly effective subtlety. And the myriad of shadings—from urgent to pleading to terrified—the young actor can give to the simple utterance of "Mom" is a virtual primer in emotional conveyance. Doup is a revelation. Carolyn Bracken is equally potent as Angela, holding her own and, at times, engulfing the screen with her presence. Bracken gives us a powerhouse, terrifying performance with her comely Irish features blanky distant one moment, passionately wild another, and positively feral the next. She imbues Angela's disintegration with demonic intensity. Ingrid Craigie brings to the part of grandmother Rita a combination of matronly concern and cryptic mystery that keeps the audience guessing her role in everything. Finally, as Suzzanne, the single peer sympathetic to Char, Jordanne Jones makes a strong impression in her supporting role. No small feat in a film with such bravura performances.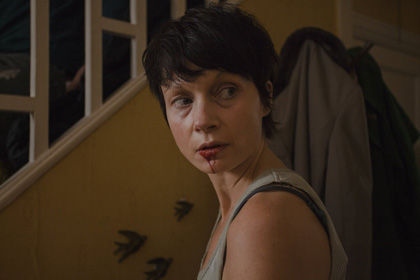 "You Are Not My Mother's" directorial style concentrates on the low-key. Filled with intimate closeups of Dolan's actors' amazing faces, the movie begins as a slow-burn horror, only to explode suddenly with scenes of startling intensity. As facile as Dolan is with her cast, she is equally intelligent about using mood and shadow to evoke dread and terror. Complicit in arousing that atmosphere is the dark, richly textured work from cinematographer Narayan Van Maele and the haunting score from Irish composer/sound artist Die Hexen.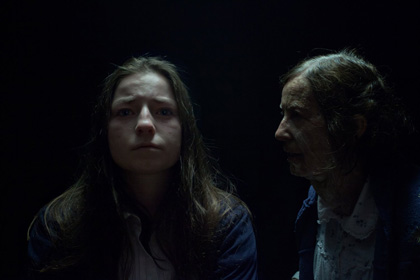 Dolan's only missteps in style and feel come in the heat of the film's final confrontation between Char and her mother. A few actions and lines of dialog ring just a bit too melodramatic in a film that has built itself around such a grounded and nuanced framework. Likewise, there are a few threads that seem somewhat unfulfilled. An underdeveloped moment with Suzzane's mother, while unnerving, suggests that perhaps Dolan attempted to include a bit too much folklore into one picture. But none of it is enough to derail the emotion and the tension Dolan has carefully crafted throughout the film.

"You Are Not My Mother" is a welcome and exemplary addition to an incredible spate of folk horror and genre films from new, top-tier filmmakers presenting work with fresh, under-utilized perspectives. Writer/director Kate Dolan has established herself as a filmic voice to be reconned with and given moviegoers a showcase for two highly talented actors. That it comes packaged in such an evocative and disturbingly compelling horror film makes "You Are Not My Mother" one of the best genre films of 2022.

This devil of a reviewer gives "You Are Not My Mother" 4.5 out of 5 imps.