Witchy (2022) - something wicked fun this way comes...
Film Review by Ashley Turner

Playing at Screamfest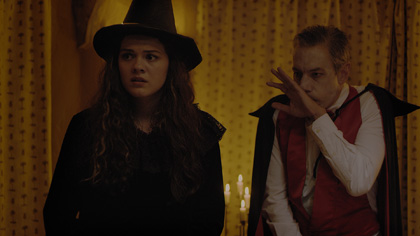 Witchy is a short film directed by Liz Manashil; starring Morgan Bastin, Christine Weatherup, Sean Wright, and John Ross Bowie.

Synopsis: A broken-hearted teenager learns an important lesson about fidelity and family from an immersive Halloween experience that may or may not be organized by an actual witch.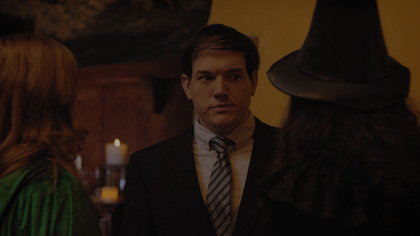 According to her website, Liz "specializes in feminist content with a whimsical twist" and in this short film it shows. The short film doesn't feel over-the-top or too on the nose. Witchy has fun delving into the horror genre; inserting enough humor to create a well-balanced dynamic on the common topic of cheating partners.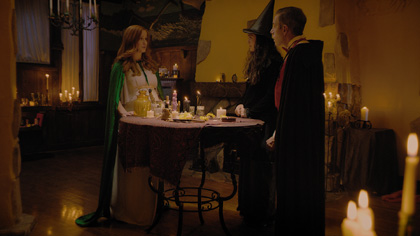 The technical aspects of the film are beautifully done. Between song composition, location, art direction, and editing choices; this was a solid world created in such a short amount of time.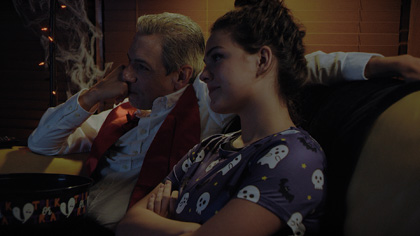 The casting choices were absolutely phenomenal. For having a small cast, each individual delivered and worked well together to create a believable experience in what might be an unbelievable world. I'd like to take a moment to celebrate the casting choice of John Ross Bowie as Ken. He was an absolute delight in delivering his lines, his naive joy, and facial reactions. I found myself smiling watching his character and it was the highlight of the film for me. His performance was a lovely contrast to the overall darker tone of the film and helped truly enhance it.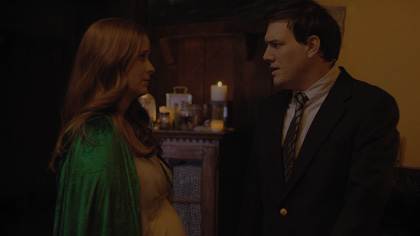 Witchy has a total run time of 10 minutes and 36 seconds. Do yourself a favor and watch it. It's a fun tale set during Halloween and you won't regret it. You might even find yourself falling to pieces in surprise.

Spook ya later, pals…
Ashley