Pages (10 of 37): First, Prev, 1, 2, 3, 4, 5, 6, 7, 8, 9, 10, 11, 12, 13, 14, 15, 16, 17, 18, 19, 20, 21, 22, 23, 24, 25, 26, 27, 28, 29, 30, 31, 32, 33, 34, 35, 36, 37, Next, Last
Posted in WYH News by Neal at 17:05, Nov 23 2012
Live tonight 9:30 PM EST Nasty Neal and Dead Duck review their Days of the Dead Chicago experience. Annabelle Lecter also makes her long awaited return to the show. If you were there and want to share any highlights, experiences, stories call in 1 508 644 8503 or Skype in "JackNOff". If you weren't there, listen into all of the madness that you missed !!!

Listen, chat and call in 1 508 644 8503
Listen Live:
Listen Live.
Chat Live:
WYH Chat Room

Posted in WYH News by Neal at 03:13, Oct 30 2012
The WYH Crew LIVE Tonight 9PM EST 6PM PST Halloween Eve with the return of "The 13". This week we will each have our 13 Favorite Horror Movie Masks of all time !!! Listen and chat live, call in and let us know if you agree or disagree !!!

Listen, chat and call in 1 508 644 8503
Listen Live:
Listen Live.
Chat Live:
WYH Chat Room


Posted in Audio Archive by Neal at 03:16, Oct 27 2012
Email your entries for the WYH Halloween Costume Contest to withoutyourhead@hotmail.com Just make sure you hold up a sign saying WYH or Without Your Head Productions so we know it's you and it's current. Tons of great prizes will be won, both male and female winners. Also 13 random entries will win WYH self adhesive patches just for entering. For full rules read...

Continue reading...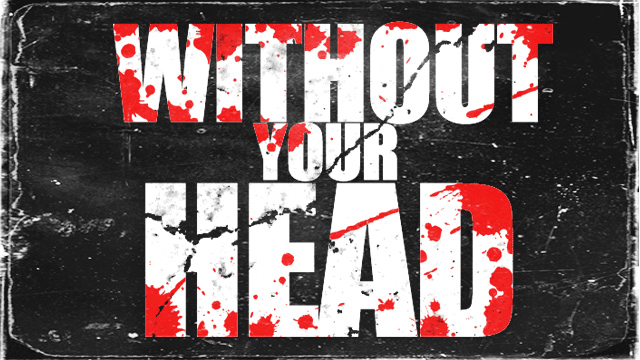 Posted in Audio Archive by Neal at 23:57, Oct 23 2012
We were joined by Kristen Dalton of "The Cottage", now available on DVD and VOD.

We then went over the news of the week and some usual BS. Enjoy !!!


Posted in Days of the Dead by Neal at 23:31, Oct 19 2012
Neal & Annabelle talk to R.A. of The Texas Chainsaw Masscre 3 & Hatchet 2 at The Rock and Shock 2012 !!!


Posted in Days of the Dead by Neal at 01:52, Oct 19 2012
Neal Jones & Annabelle Lecter interview Danny Trejo from Rock & Shock !!!


Posted in WYH News by Neal at 01:49, Oct 19 2012
Part 1 of a series. Watch now !!!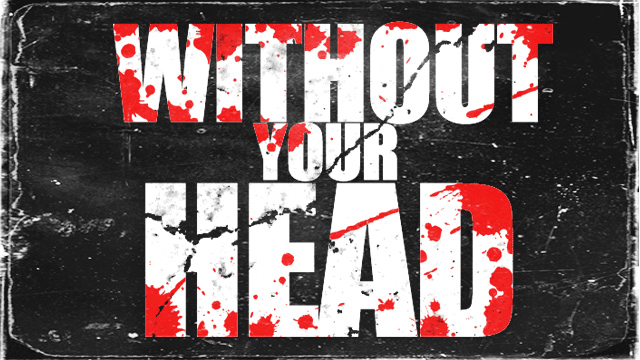 Posted in Audio Archive by Neal at 02:08, Oct 10 2012
We were joined by Brian O'Halloran of Clerks !!! Brian can be seen this weekend at Rock & Shock in Worcester, Ma.

www.rockandshock.com/

The WYH Crew then went over the news of the week and plenty of other random madness !!! Check it out now !!!

Music by Goddamn Zombies
www.facebook.com/goddamnzombie



Posted in Audio Archive by Neal at 10:43, Oct 08 2012
Neal Jones In The Morning went over:
- Halloween Candy
- Weird News From The Web
- Season premiers of Dexter, Homeland, Board Walk Empire & more
- Butt chugging ?!?
- calls with Lisa from MeanieHeadz, JuJuBe, NOS and Hacked Cinema alumni Will Bozarth

I interviewed musican Eytan Mirsky, going over:
- Tao of Steve
- Stalkers
- American Splendor
- Year of the Mouse
- Breakfast cereal
- Steve McQueen & tons more

www.eytanmirsky.com