Posted in Audio Archive by Neal at 01:29, Oct 16 2010
MP3 Version
We opened the show with Bill Moseley. Topics include:
- Chop Top in Texas Chainsaw Massacre 2
- Working with Rob Zombie
- The ending of Devil's Rejects
- Difference between House of 1000 Corpses and Devil's Rejects
- The Human Centipede
- REPO The Genetic Opera
- Much more including his appearance at The Rock and Shock Convention going on right now October 15-17 at The DCU Center & The Palladium Worcester, Ma.
www.rockandshock.com
- For more information on Bill and his music visit:
www.choptopsbbq.com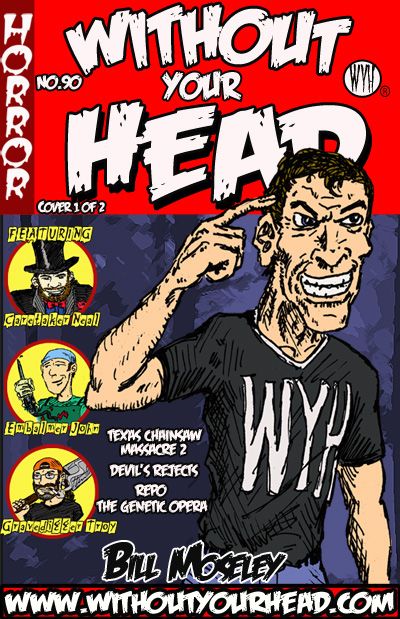 We were then joined by another horror movie icon Michael Berryman.
- His role as Pluto in The Hills Have Eyes
- upcoming roles
- Rob Zombie and the chicken scene in Devil's Rejects
- Horror conventions
- The internet & independent horror
- Working on Star Trek
- The legacy of Hills Have Eyes
- the remake
- tons more !!
In the post show Neal, Troy & Tommy went over some news and rumors in the horror land including:
- Neal's take on Dexter season 5 so far
- Neal's suggestion of Klaus Kinski's Crawlspace on Netflix instant viewing
- Remake of Fright Night
- What if Uwe Boll had directed the LOTR trilogy
- Loads more including live singing by Nasty Neal !!
Special thanks to Ron Hexe, The Ghoul Squad and Spawn Atomic for supplying the music tonight. Check them out!!
www.myspace.com/ronhexeacoustic
www.myspace.com/ghoulsquad
www.myspace.com/spawnatomic